Experienced Asian Funeral Directors
The death of someone you love is among life's most painful events. That's why here at Asian Funeral Home in Leeds, we want you to know that you are not alone. We are here to support you every step of the way.
We provide a selection of services and resources to help you through your time of grief with practical and emotional support to help you from registering the death through to funeral planning and aftercare.
Asian Funeral Home are specialists in providing Hindu & Sikh Funeral Services. Take a look to see how we can help.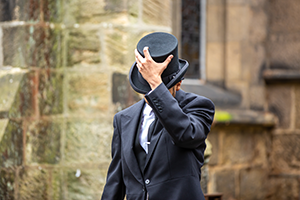 The compassionate staff at Asian Funeral Home are experts at making you feel comfortable thinking about those difficult questions. We know it's not easy, but we're here to help arrange a funeral when you're ready.
Please contact us directly and we can supply you with all the information you need and answer any questions you have.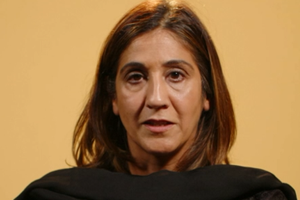 Asian Funeral Home were featured in the BBC One serialisation: being Sikh. Our very own Jas Parekh, the first female Sikh funeral director in Leeds, spoke passionately about her vocation to help those in times of need and her invaluable work at Asian Funeral Home.
Click below to watch our segment from the show.
We are here for you 24 hours a day
If you have lost somebody and are not sure where to turn, call us for immediate assistance. 
We can help with immediate care and support for your loved one whether they have passed away at home, in hospital, in a care home or overseas.
What Our Clients Say About Us
"I can't recommend AFH enough. Jas & Anand are such special people, I feel truly blessed to have had them supporting me at this time. The funeral arrangements were perfectly planned and executed with very strong support and excellent communication before, during and after the service. Nothing is too much trouble. I couldn't have asked for a better funeral service. But what AFH do, goes well beyond funeral services. Jas and Anand are the embodiment of compassion and understanding and I am truly grateful to have had them by my side. "
Tonia Sian
Google Review
"The team were very professional and their sympathy and support to all of us during what is normally a very sad time, compounded by covid challenges was genuine, warm and welcomed. We relied on Jas so much due to her knowledge of Sikh funeral traditions and thank her for all her time. Anand was outstanding, who suffered a loss of one of his own family member at the time, he continued to work with us and ensured the funeral arrrangements (pre and post) where completed while dealing with his own sad loss. A truely professional company."
Joe Bhamra
Google Review
"Anand and his team were extremely helpful and respectful. Nothing was to much for them. I would highly recommend their services."
Kavaljeet Singh
Yell Review
"Highly recommend after visiting the funeral home today the facility's are amazing very warm and welcoming, the staff are faultless and provide a very high standard of care for families and staff, there passion and dedication for the profession shine through, I would feel at great ease for any of my loved one to be cared for by this company.."
Simone Hands Shaw
Facebook Review
I would like thank Jas and Anand for everything. Anand thank you for being caring yesterday at my father's funeral and giving respect, dignity. you both explained everything so well and took pressure off us. xx
Suki Singh
Facebook Review
"We cannot express our gratitude to Anand and his team at the Asian Funeral Home. The level of service we received was exceptional. Anand was great in explaining the whole funeral process for our Dad and nothing was too much trouble. He gave us the upmost respect and sympathy and we felt he was part of our family. I would not hesitate to recommend him and his team to anyone. Thank you once again for sorting it all out at this difficult time in our lives."
Tarun Sharma
Google Review
Letting people know that a loved one has passed away isn't an easy task. We offer an online Funeral Notice service providing our clients with a simple and respectful way of sharing the details of their loved one's funeral with family and friends.

Share the details of your loved one's funeral with family and friends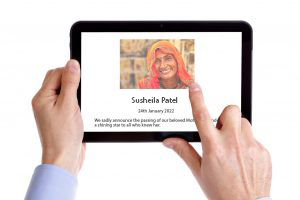 Frequently asked questions